Two Limerick brothers jailed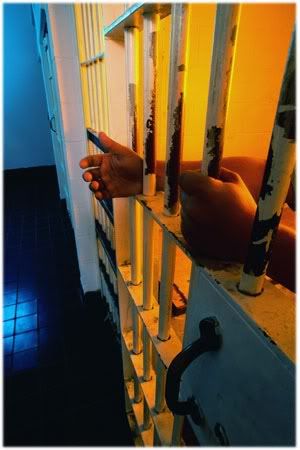 Two Limerick brothers have
been jailed today
after they were involved in a shooting incident last year.
35-year-old Thomas Leamy was shot twice in the back on bonfire night in May 2005.The injuries he sustained were not life-threatening.
The first of the two brothers, 24 year old Damien Quinn was sentenced to ten years in jail after he was convicted of having a shotgun ,intent to endanger life,of having the weapon in suspicious circumstances and to assault. He egged on his younger brother to shoot the man who, at the time was attending his niece's christening.
The second brother Matthew Quinn, the man who fired the gun , was jailed for six years for similar charges relating to the incident. The judge heard today how the older brother Damien had urged him to fire the gun by shouting: 'Shoot him' and 'Shoot him you missed'
Det Garda David Bolger decribed Damien Quinn today as a "violent criminal".
Judge Carroll Moran said that it was "hard to imagine anything more appalling" than somebody using guns to endanger a life.