Gardai scramble to stop teenage mob from getting to the courthouse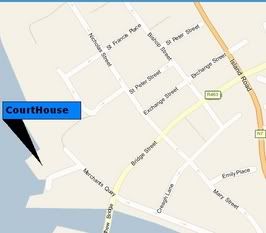 A street brawl was apparently averted this afternoon according to local Limerick radio.
Gardai received a call around 2pm today saying that up to 15 teenagers were heading towards Limerick district court with an assortment of weapons ranging from golf clubs to hammers. The youths were gathering on Bridge Street and Gardai intercepted them on Nicholas Street. and dispersed them
However three of the teens were arrested and are now appearing before Limerick District Court.
Then a short time later more people came back to the court in possession of weapons.It is not clear what the groups motives were or why they were looking to get to the courthouse.
A high Garda presence is visible in the area.