Gardai recover substantial amounts of weapons in Limerick Raids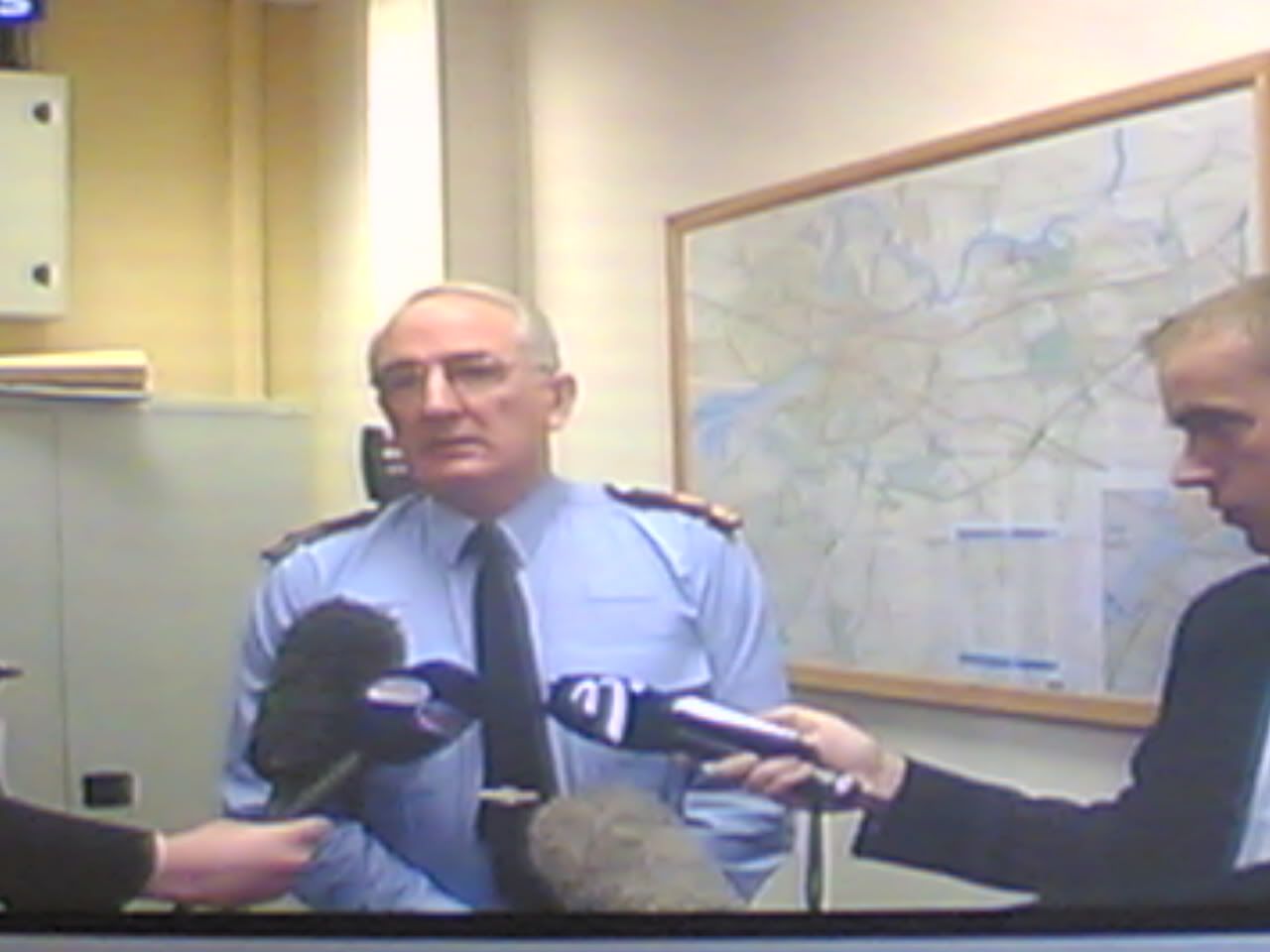 KEANE GANG HIT HARD AFTER BIGGEST SINGLE SEIZURE OF FIREARMS IN RECENT YEARS

Two people have been detained after a major intelligence led Garda operation in Limerick City.

The two men were arrested during the Thursday evening raids which involved 50 uniformed Gardai.

Radio reports say a quantity of Drugs worth nearly €1m, two silencers; seven pistols including Glock semi-automatic pistols and two Machine pistol were seized in the raids which were carried out in 10 different locations in the city.

Six Stun Guns were also recovered along with €15,000 cash, cocaine, heroin and a compressor for packing cocaine.The locations did included city centre apartments and at least one area in Raheen.

Gardai have confirmed the raids took place and have said that they are part of an ongoing operation into Organized crime in the city. They also said that Forensic testing will take place today to determine if any of the guns were used in gangland murders around the area.

According to the Irish Times, two unidentified firearms were also seized in the operation which Gardai say has been building for at least two months. Members of the National Surveillance Unit took part in the operation.

The men in there 30's, who are members of a gang once led by crime boss Kieran Keane are being held at Roxboro Garda Station and Henry Street station in the city.
The haul was displayed for the media today at Henry Street Garda station.Speaking at the briefing Superintendent Gerry mahon said ,
"We consider this find very significant in the recent history of Gang warfare in Limerick City"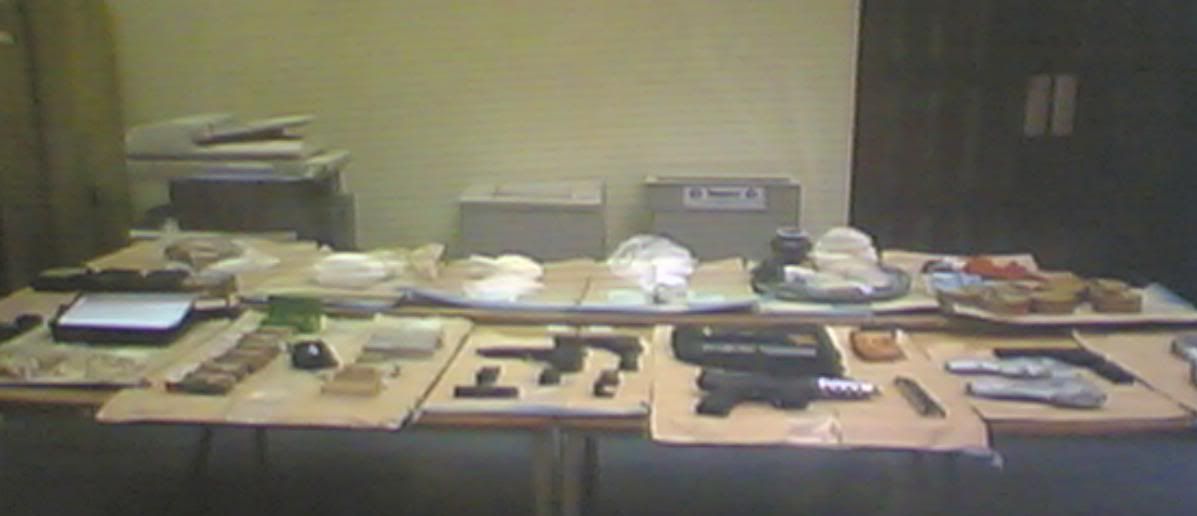 Garda Statement >
Gardaí at Limerick have seized firearms, ammunition, cash and other items in an intelligence led operation against organised crime in the Limerick area this evening (29.6.06).
A number of locations were searched and two men were arrested during the operation. Both are being held in Garda stations in Limerick, one under the provisions of Section 30 Offences Against the State Act, 1939, the other under the provisions of Section 2, Criminal Justice (Drug Trafficking) Act, 1996.

Among items seized are 7 handguns, including Glock and Beretta Semi Automatic Pistols and a Luger Machine Pistol, 2 silencers, 6 stun guns, a quantity of magazines and ammunition, drug paraphenalia and a substance believed to be a controlled drug. €15,000 in cash was also found.
Other Coverage > RTE News , Live95FM , IOL , Irish Times .