Sean South commemorations today
Martin McGuinness is due in Limerick City today when Sean South commemorations get under way.
The former
Provisional IRA
leader now a Sinn Fein MP for Mid Ulster will give an oration at the gravesite of the Irish Volunteer from Limerick who was killed by British Soldiers during an attack on a RUC station on New Years Day in 1957.
Sinn Fein's Maurice Quinlivan confirmed today that the ceremony will get underway at Bedford Row at 2.55pm where they will march to Mt. St. Laurence where wreaths will be layed among other activities
UPDATE:
A few blurry snaps from the gathering at Bedford Row. Around 300 people were in attendance.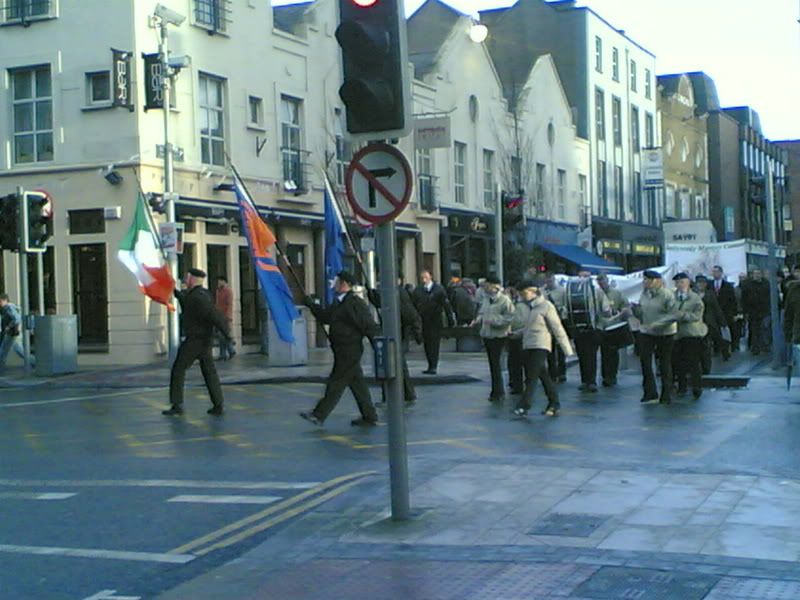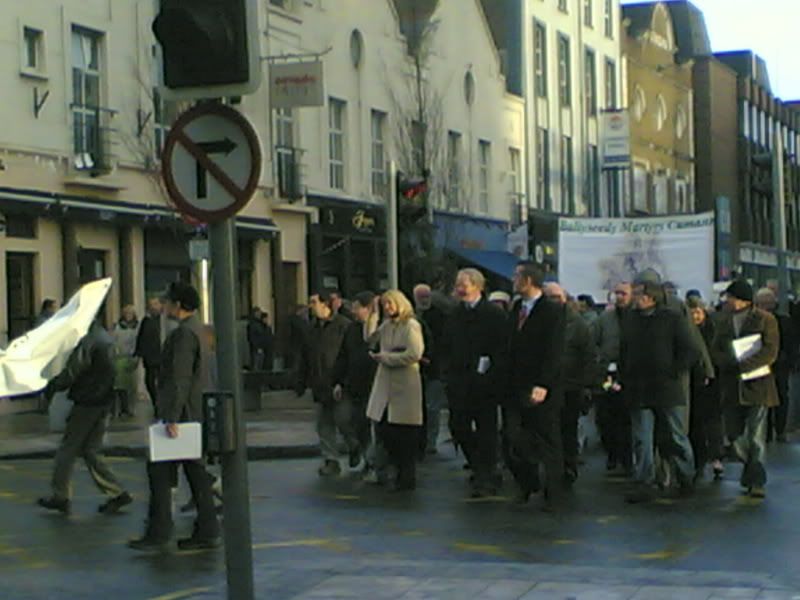 (Above: Sinn Fein's Martin McGuinness and Maurice Quinlivan)


UPDATE:
Sinn Fein's Maurice Quinlivan has sent out a press release with the full text of the Martin McGuinness oration held today. It's far too big to be posting here so I stuck it on the NewsWireExtra Blog.
More Photos ( from Maurice Quinlivan )


(Above:Martin McGuinness MP MLA, Seamus Sabhat (Seán's brother) and MauriceQuinlivan)
(Above:Martin McGuinness speaking)