Attempted raid on securicor van in Raheen
Gardai are currently investigating an attempted raid on a securicor van at the AIB bank in Raheen early this morning.
The incident happened shortly after 9am when an two armed and masked men confronted the drivers of the van demanding the cash.
One shot was believed to be fired by the raiders who ended up retreating with no money and headed in the direction of mungret on a high powered motorcycle.
The motorcycle was found a short time after at the Old Mungret graveyard. The Garda helicopter was called to carry out a search of the mungret area.
One report says that a driver of the securicor van sustained slight injuries.
The armed raider is understood to be 6' in height and was wearing dark brown pants, a cream beige jacket and a green knitted hat.
Roxboro Gardaí are appealing to anyone with information in relation to this incident to contact them at Roxboro Garda Station at 061-214340.
Watch the
RTE News Report
on the incident
Realplayer required

This is the second incident within a month at this bank. On Monday May 8th the bank was
robbed by a man with a screwdriver
,all the money from that incident
was recovered
.
The AIB bank in raheen this morning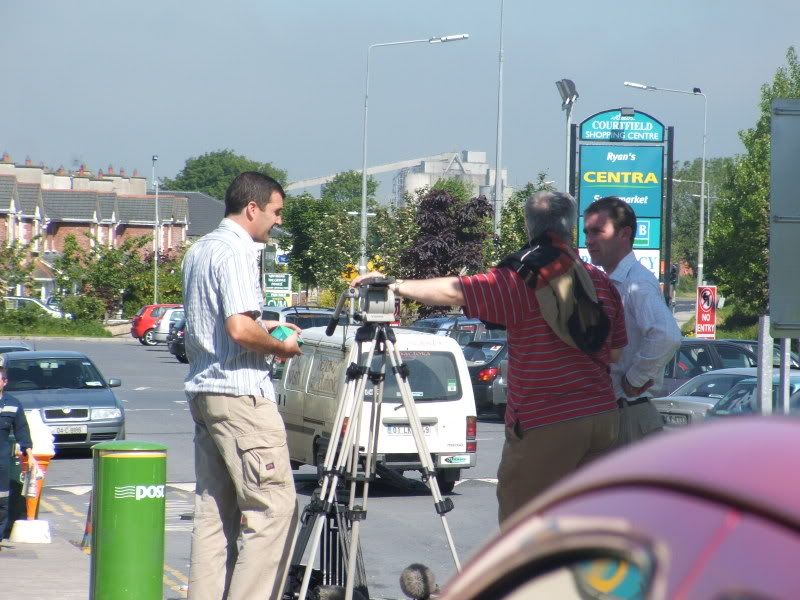 Tv News crew setting up at the scene