Munster secure their 2nd Heineken cup
Munster have secured their second Heineken title with a 16 points to 13 win over Toulouse in Cardiff.
Denis Leamy scored the side's only try of the game with Ronan O'Gara kicking a total of 11 points stemming from three penalties and a conversion.
It was a gripping and nail biting clash with the teams drawing 13-13.At this point Toulouse gave away a vital penalty.
Heymans' enterprise opened up the Munster defense again but Elissalde wasted
the chance with a poor cross-kick and the Irishmen responded well.

Then Pelous was penalised under his own posts for not rolling away in the tackle and after referee Owens had dished out a stern last warning, O'Gara fired over the simple kick.

It was the winning kick. Rui Tipoki embarked on one powerful run but otherwise
Munster closed down the game in expert fashion to be crowned champions of
Europe.
Via Belfast Telegraph
Limerick big screen photos

Photos from the big screen event in Limerick City today where thousands watched the red army taking the title home.
All photos credit of The NewsWire, Limerick
.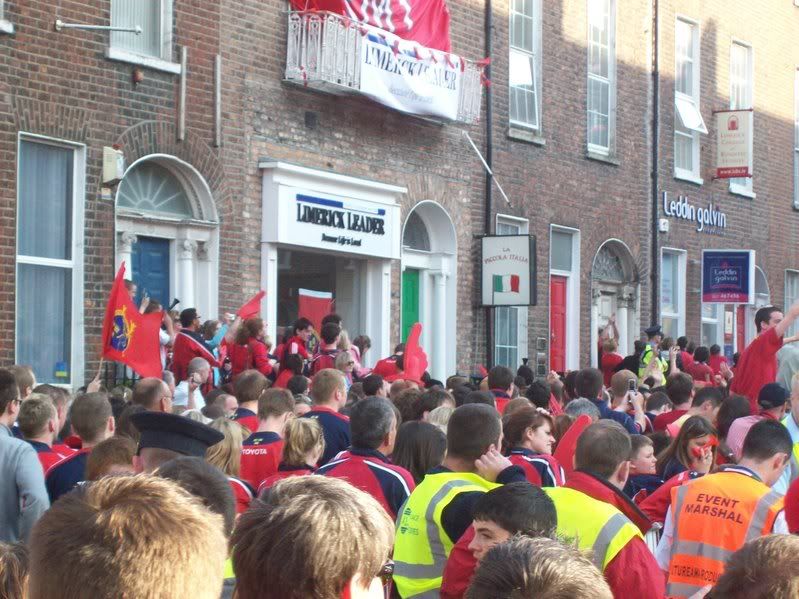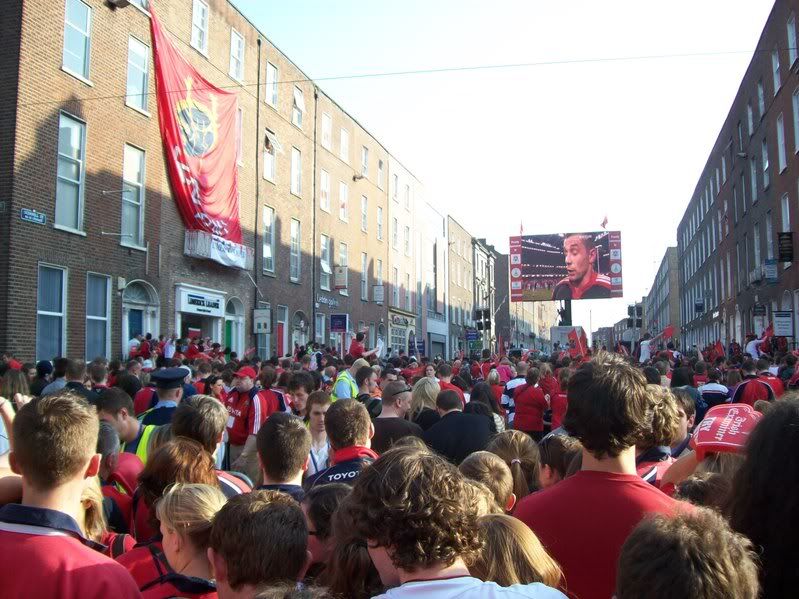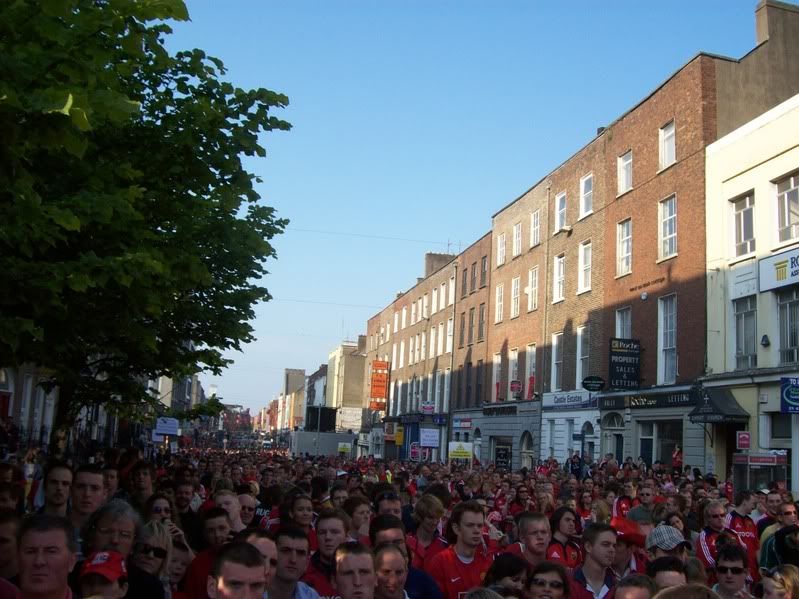 Victory Parade on Sunday
A victory parade will be held tomorrow as Limerick welcomes home the European champions starting at 4pm from Merchants Quay.
More details will be published on this Blog later.